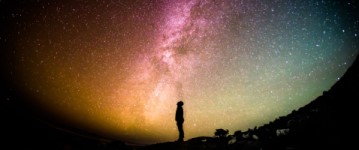 Date: August 8, 2019, 9.00-17.00

Venue: Aarhus University, INCUBA/IT-BYEN Katrinebjerg, Åbogade 15, Auditorium in Building 5510, 8200 Aarhus N

Fee: 250 DKK

Registration deadline: August 1, 2019

Registration: 

Here

In higher education, there has been little research considering the questions of playful institutional frameworks, strategies or practice in relation to academic development, research, teaching or learning. This conference intends to establish playfulness, imagination and wonder as important perspectives within higher education institutions by addressing topical issues that have been the subject of much discussion in higher education and beyond, both within the political sphere, institutional practice and wider societal engagement. The conference therefore seeks to bring together directors, coordinators, developers and researchers from the UK and DK interested in playful approaches to the ways in which we understand and work with higher education research, development and practice. 

The conference addresses ethical counter-moves, realising preferable educational realities, and imaginative or wonderful teaching and learning experiences in an effort to conjure feasible utopias or realistic and realisable dreams when it comes to higher education institutions. Something that, in the current educational landscape of Teaching Excellence Frameworks (UK), quality assessment of teaching and learning (DK), visible learning outcomes, quantifiable student satisfaction and measurement of teaching quality render the contemplation of playful institutions, teaching and learning both silly and out of touch with the reality of institutions and education. 

The purpose of this one-day conference is to provide a venue for the diffusion of research and practice for the playful university at the interface of a variety of approaches from several disciplines, including education, sociology, philosophy, media studies, design, literature, game studies and political science. 

The conference will provide not only a broad conversation between educational developers, directors and researchers from higher education institutions in the UK and DK focusing on playful approaches in teaching, learning and research as well as recent developments on and insights from researching and practicing the playful university; it also aims to broaden and deepen the discussion, and ultimately to point a way forward out of present impasses. The goal is to stimulate, integrate and consolidate HE research and practice at the highest level and contribute to theoretical and methodological development of playful teaching and learning while also providing important studies, insights and results that can be useful for educational policy and practice broadly.