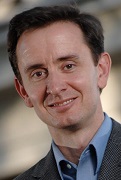 Day 1 - May 30:
Peter Felten
Executive director, the Center for Engaged Learning and the Center for the Advancement of Teaching and Learning, Elon University
Peter Felten is Assistant Provost for teaching and learning, Executive Director of the Center for Engaged Learning, and Professor of History. His recent publications include the co-authored books "The Undergraduate Experience: Focusing Institutions on What Matters Most" (Jossey-Bass, 2016), "Transforming Students: Fulfilling the Promise of Higher Education"(Johns Hopkins University Press, 2014) and "Engaging Students as Partners in Learning and Teaching" (Jossey-Bass, 2014). From 2010-2011, he served as president of the POD Network, and in 2016-2017 he is president of the International Society for the Scholarship of Teaching and Learning. He also is a co-editor of the International Journal for Academic Development. His current research focuses on student-faculty relationships and on individual and institutional change in higher education. 


Peter Felten's presentation:

Learning, Belonging, and the Power of Partnership
"Belonging" is widely understood to be important in both student engagement and educational development. Only recently, however, have higher education initiatives on engagement and development begun to overlap. In this interactive keynote, we will explore how student-faculty pedagogical partnerships, situated at the intersection of student engagement and educational development, are uniquely positioned to foster belonging for students and academic staff, particularly for those who have traditionally been marginalized in higher education.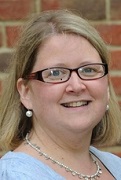 Day 2 - May 31:
Catherine Bovill
Senior Lecturer, in Student Engagement, Institute for Academic Development, University of Edinburgh
Cathy Bovill has recently joined the University of Edinburgh as a Senior Lecturer in Student Engagement. Prior to this she was a Senior Lecturer in the Academic Development Unit at the University of Glasgow. She has published widely on active student participation, students as partners and curriculum co-creation in higher education and has given many related keynotes and invited presentations. In 2014, she co-authored Engaging students as partners in learning and teaching: a guide for faculty (Jossey Bass) with Alison Cook-Sather and Peter Felten, which offers guidance to academic staff who wish to initiate and sustain partnerships with students in learning and teaching. Cathy established the Active Student Participation in Education Network (ASPEN) at the University of Glasgow, which attracted international interest. She also designed and ran for several years, the Student Engagement Course on the University of Glasgow PGCAP programme, which involved academic staff in co-creating elements of their own course. Cathy is an Associate and Senior Fellow of the UK Higher Education Academy (HEA) and a Fellow of the Staff and Educational Development Association. In 2014-15 she co-led the HEA 'Students as Partners in the curriculum' change programme involving eight UK universities. Cathy is an Editorial Board member for Teaching in Higher Education and a member of the International Advisory Group for the International Journal for Students as Partners. 


Catherine Bovill's presentation:

Student-staff relationships at the heart of (co-created) learning and teaching
Good quality student-staff relationships have been linked to the development of many positive learning outcomes at University. Many recent initiatives focused on co-creating learning and teaching have highlighted the exciting possibilities resulting from more relational pedagogies and from students and staff adopting shared responsibility for learning and teaching. Indeed, all forms of learning and teaching are strongly influenced by the quality of the relationships at the heart of these processes. In this talk I will present a range of evidence and examples of practice that demonstrate how we can change the ways that we relate to one another in higher education and consequently change the lives of all involved.